Small-scale holiday park in Overijssel
4 person bungalows
Surrounded by beautiful nature
Holiday home in Overijssel for 4 people
Looking for a 4 person holiday home in Overijssel for your next holiday? Look no further than Holiday Park De Lindenberg. A 4 person holiday home at our small-scale holiday park in Twente is the perfect place to stay for a holiday spent exploring the beautiful area of Twente and Salland. The central location in Overijssel makes it easy to make trips all throughout the province. Take a walk around De Holterberg or the Sallandse Heuvelrug or go for a bike ride around the picturesque Twente villages and castles. Unwind back at your comfortable holiday home in Overijssel for 4 people and relax at the open fireplace or enjoy the sun on the patio if the weather is nice. When will we welcome you to De Lindenberg?
What type of bungalow will you choose?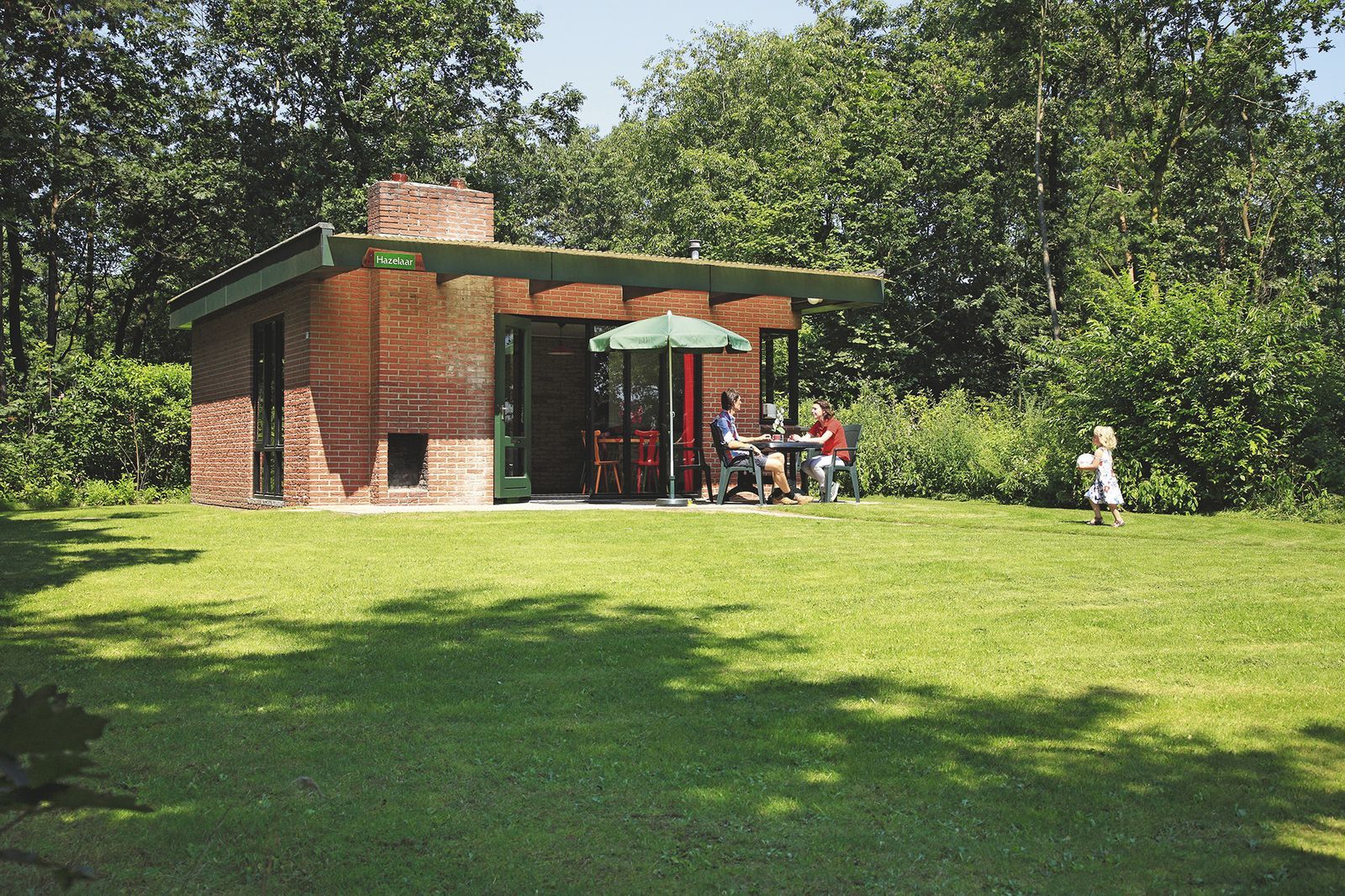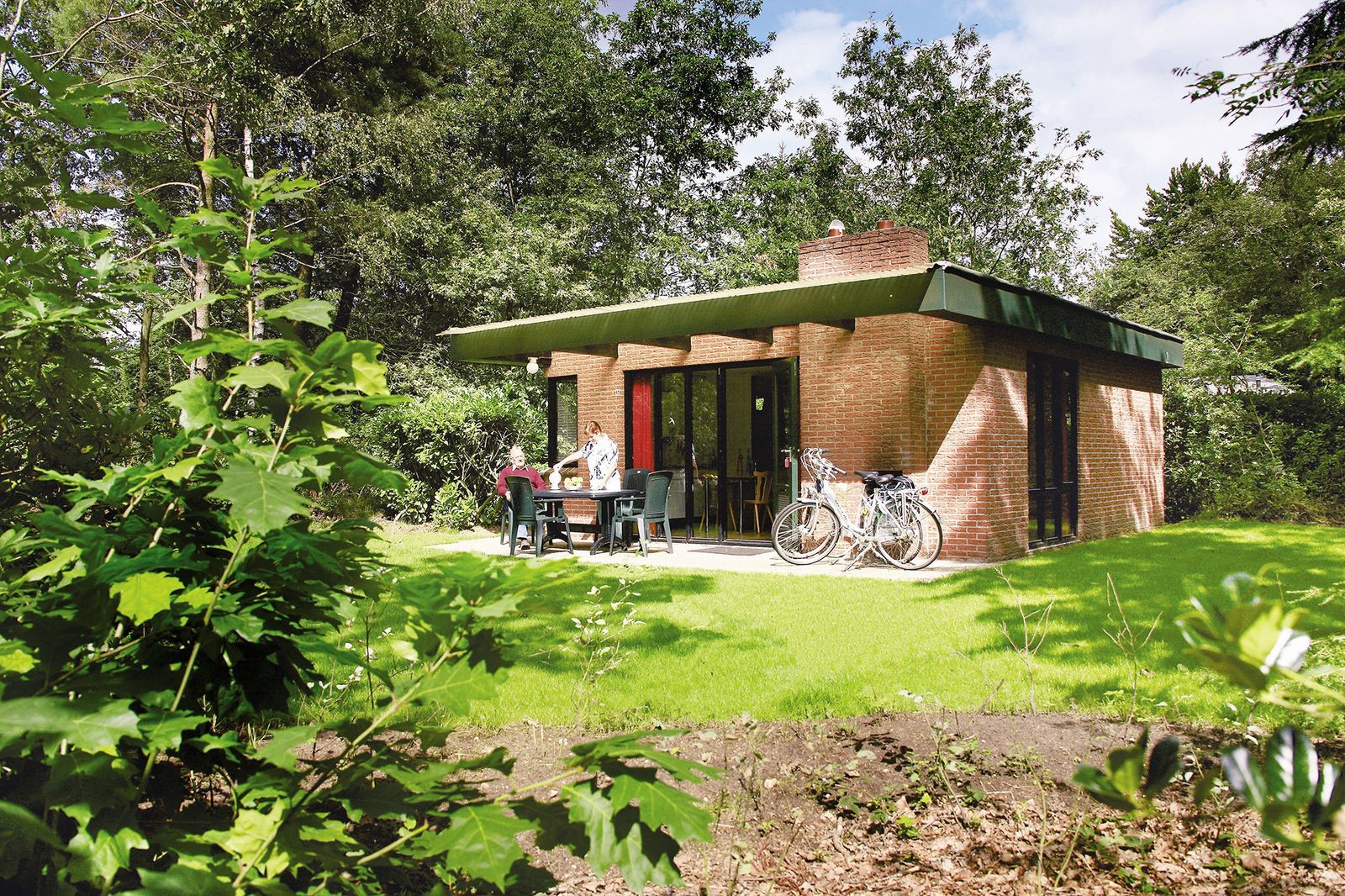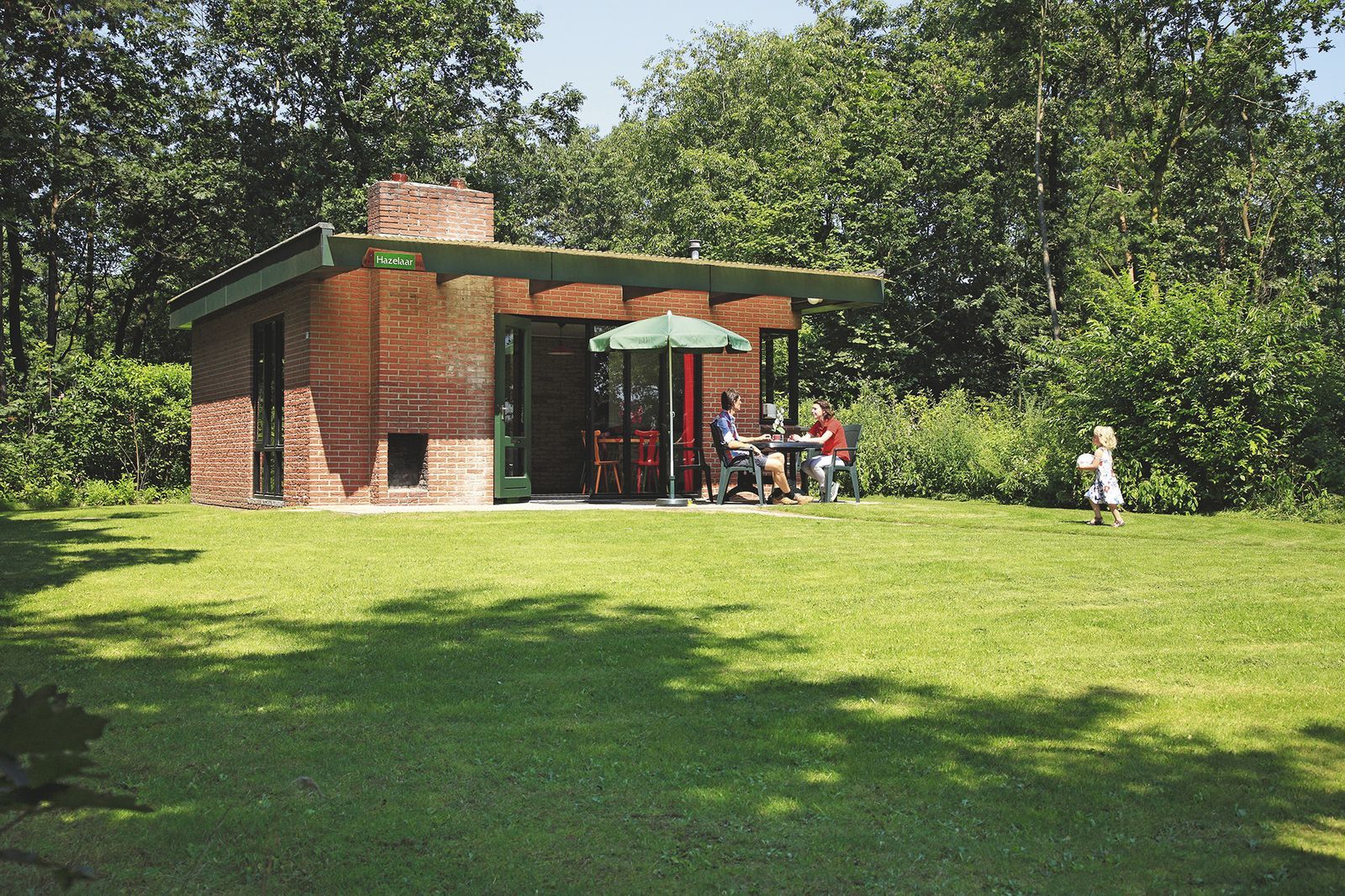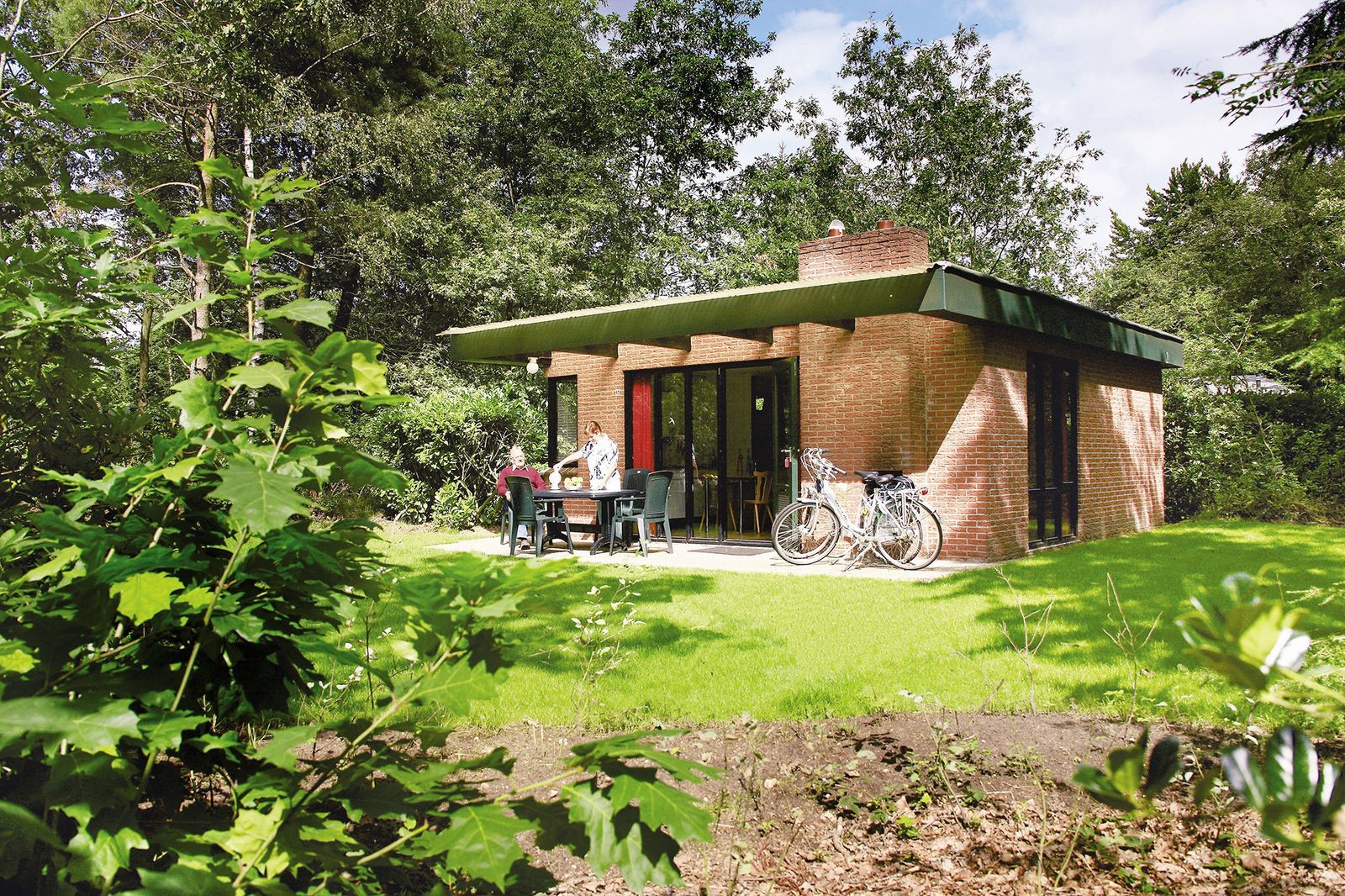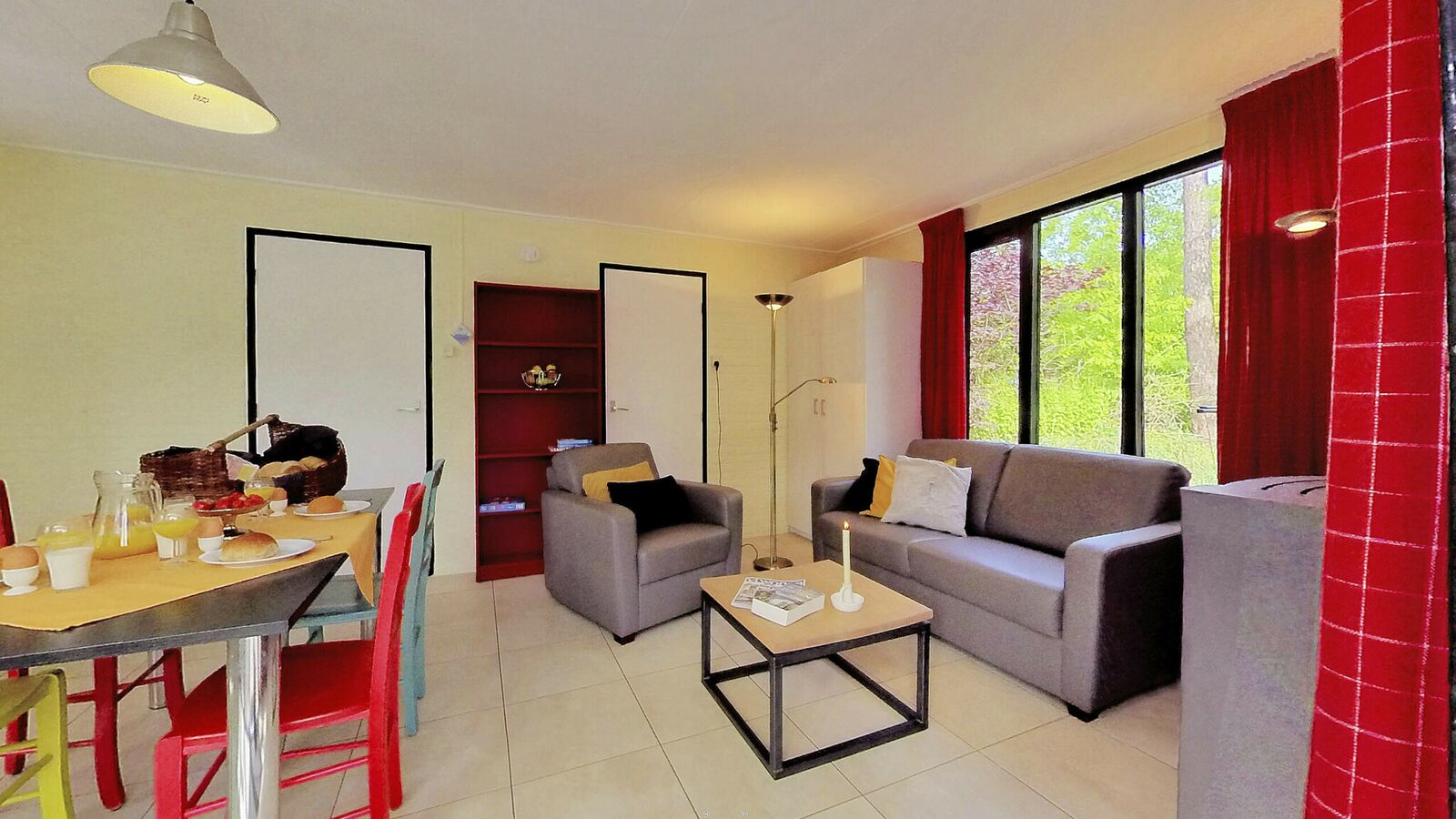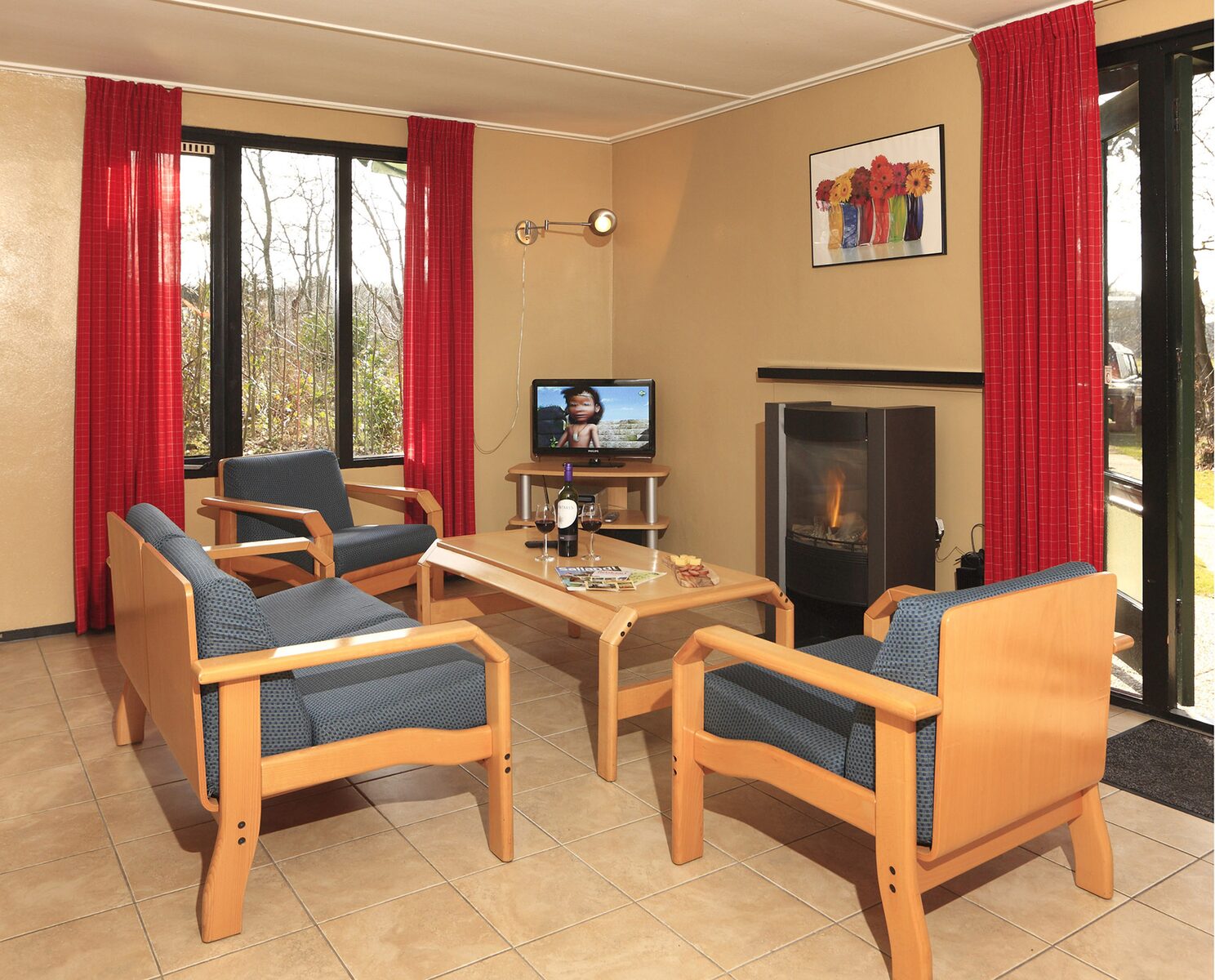 45 m2
Open kitchen
Simple furnishing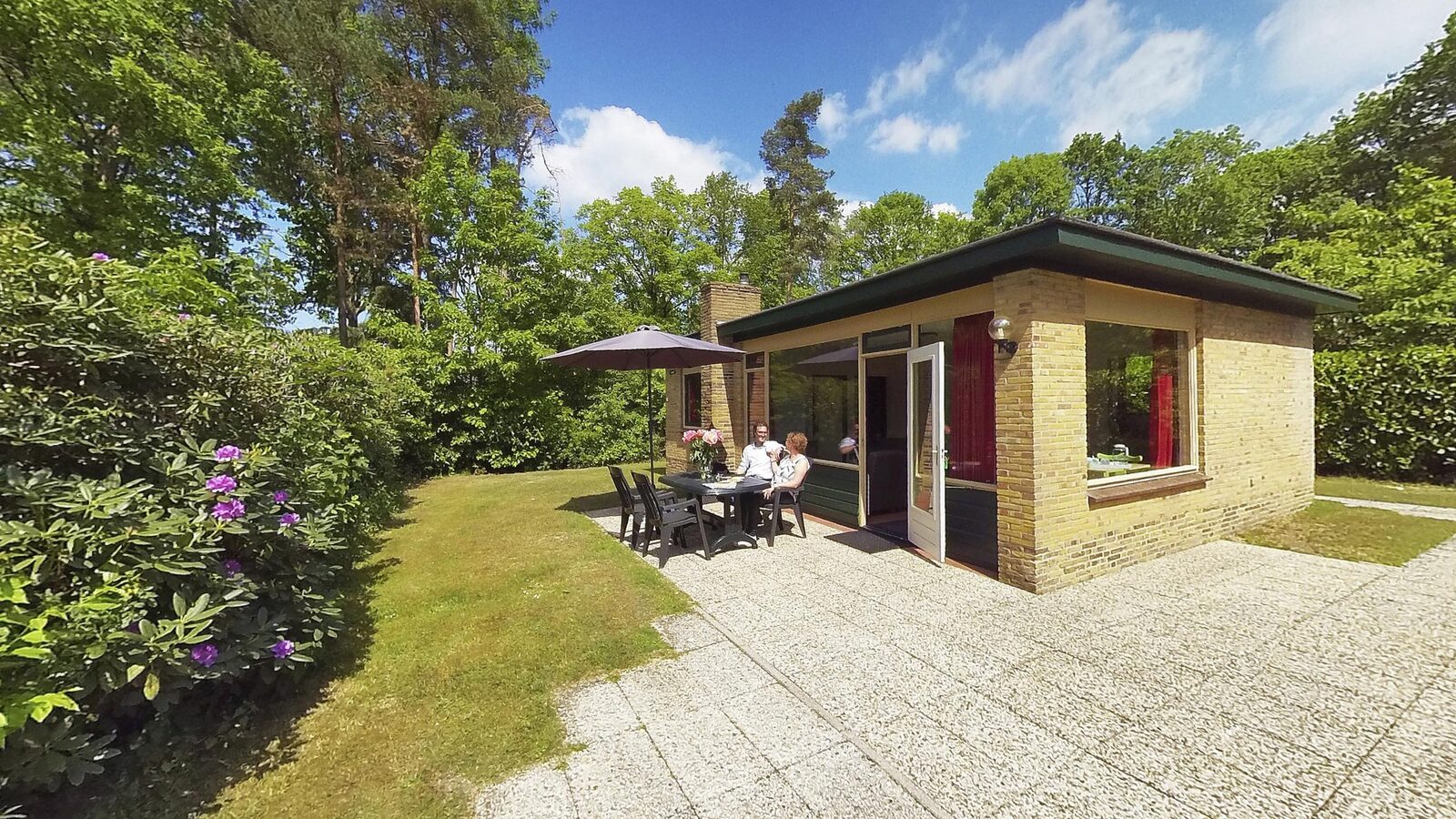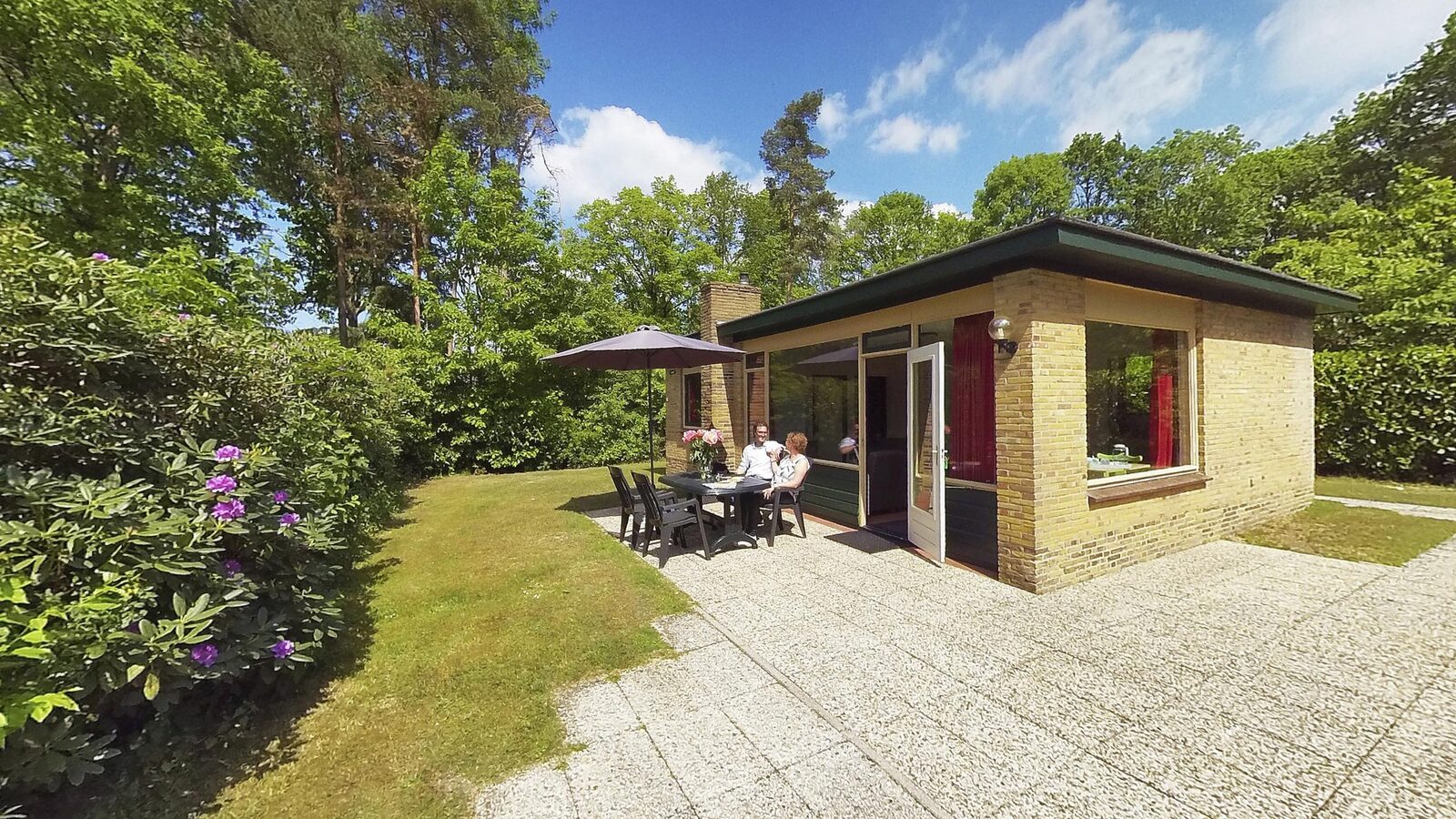 60 m2
Half-open kitchen
Separate shower and toilet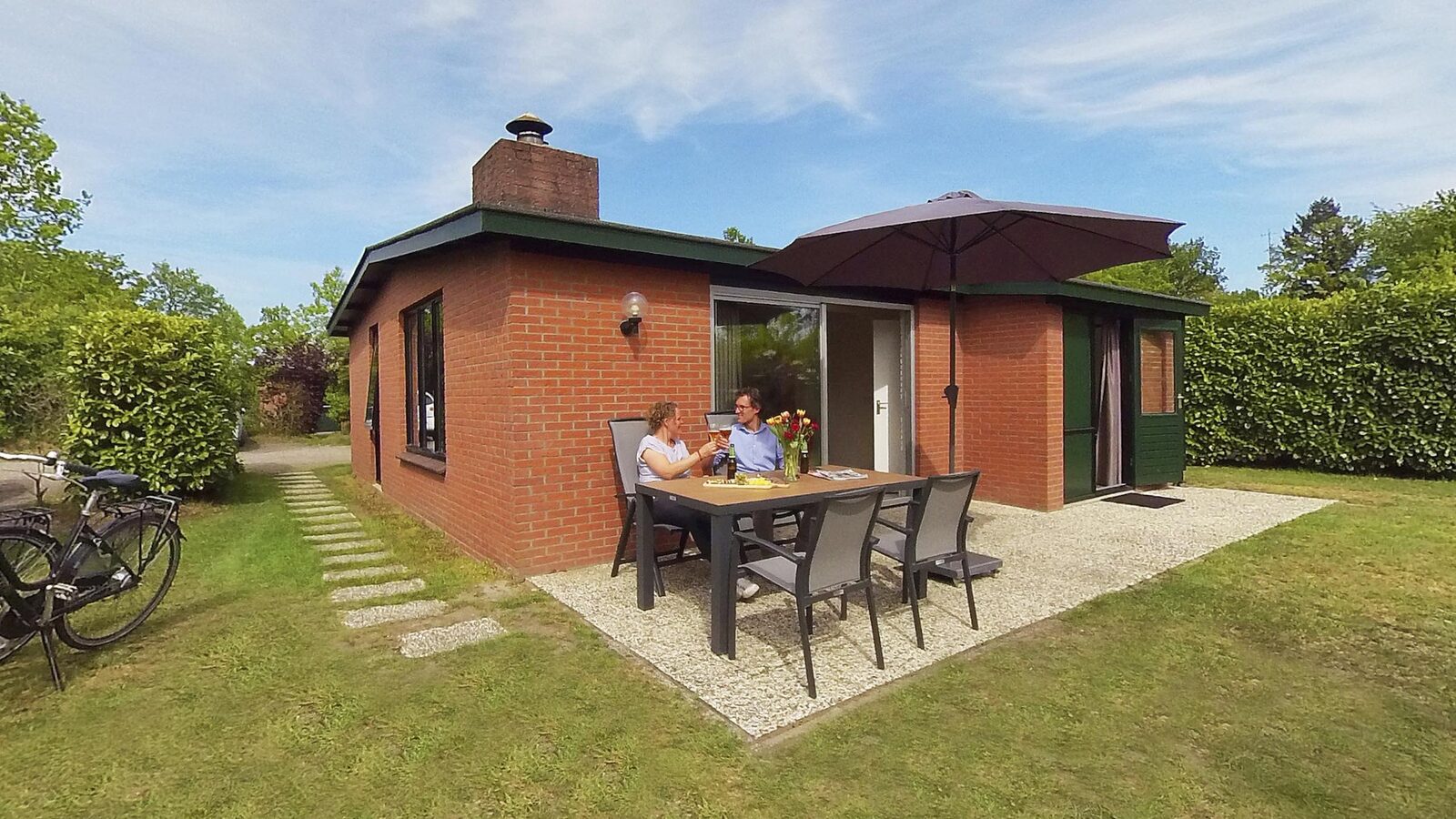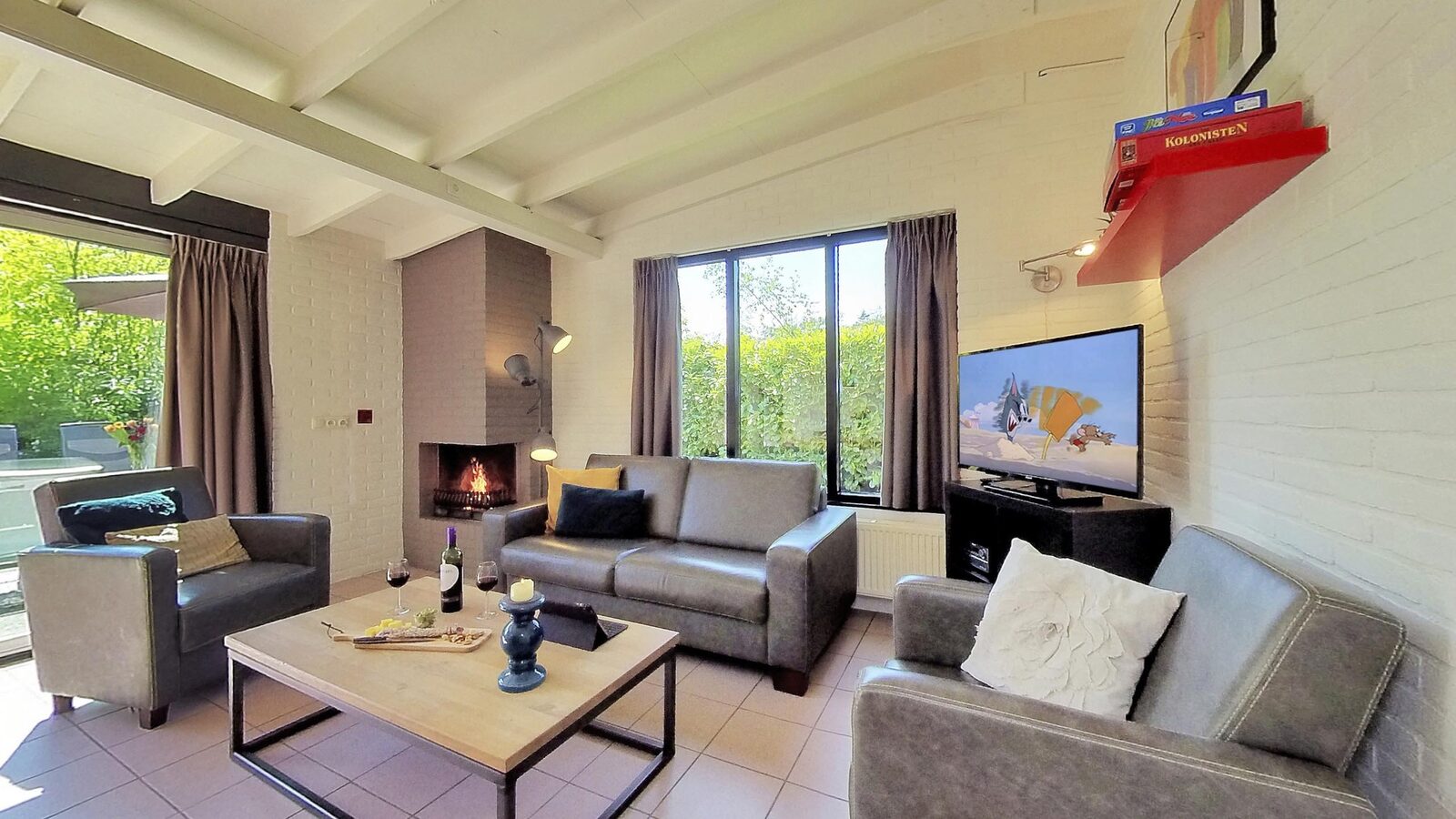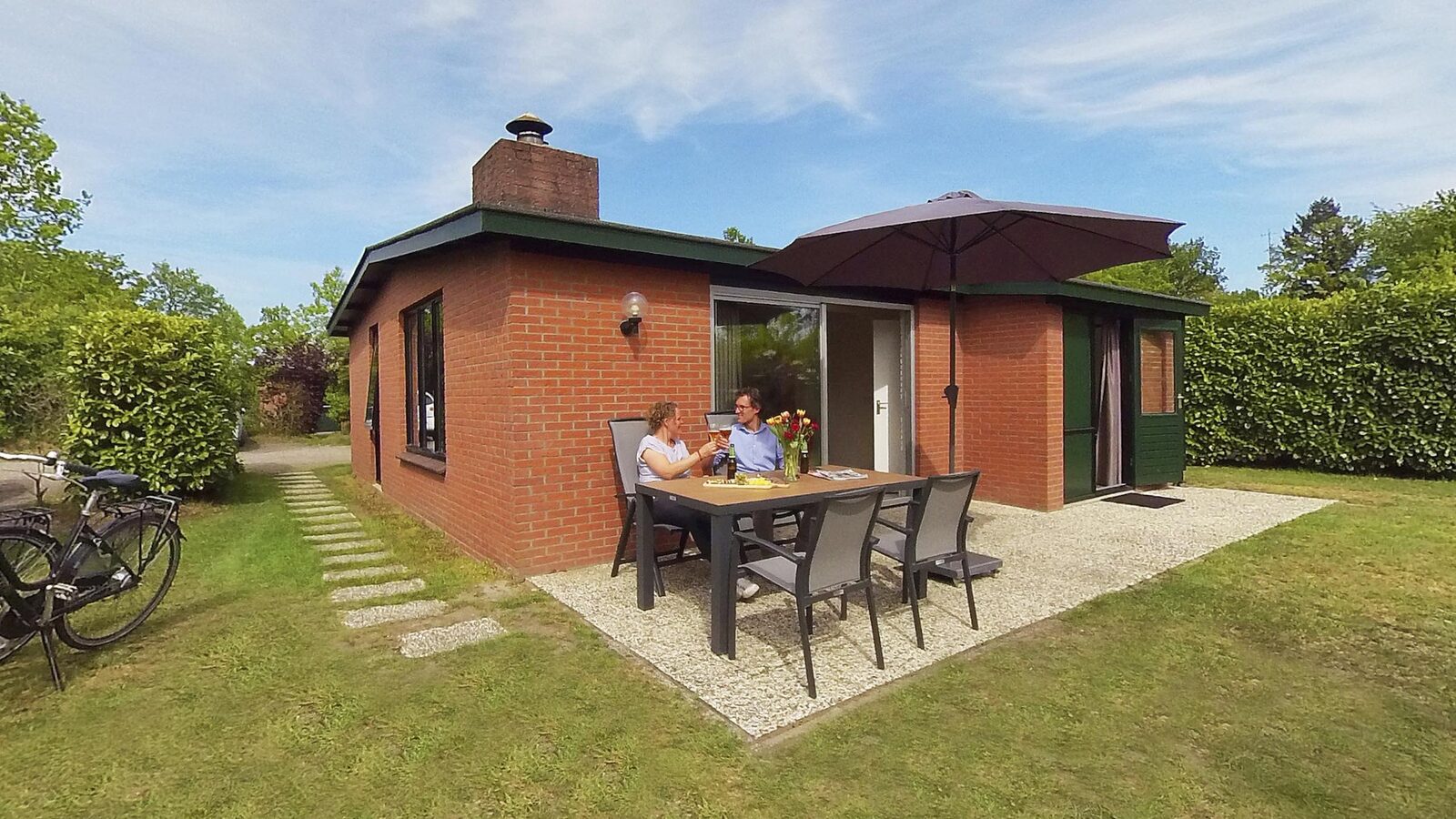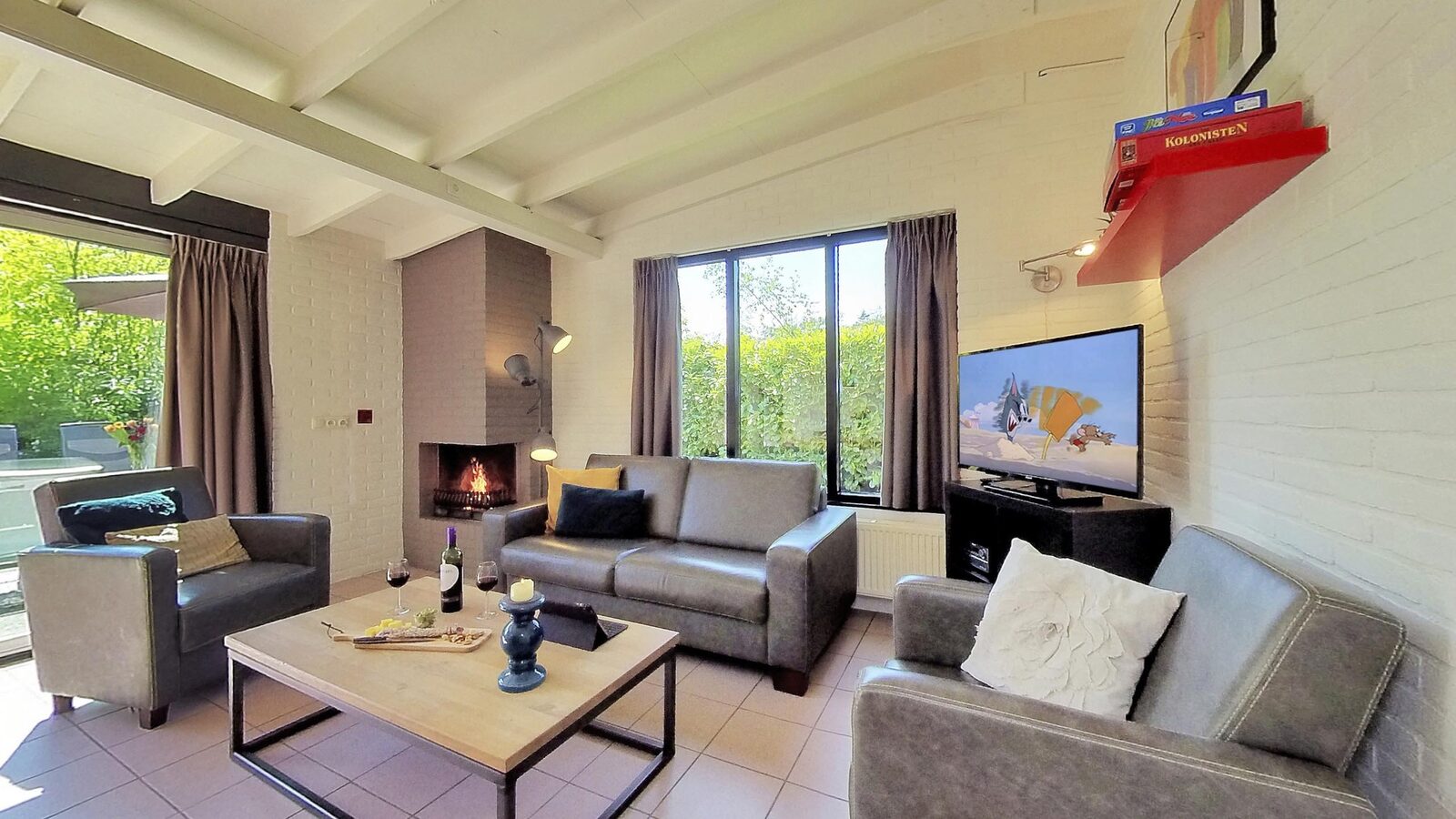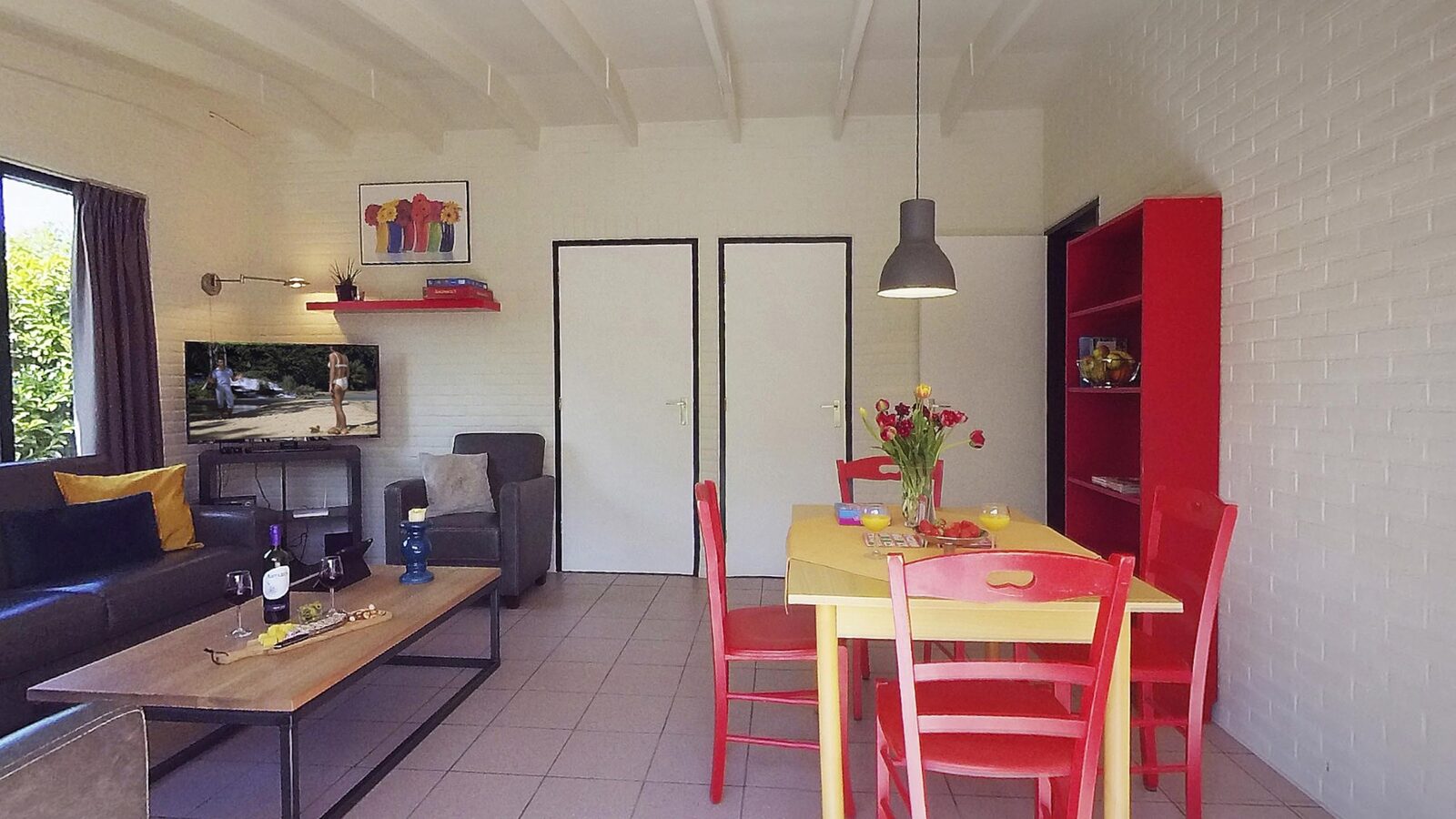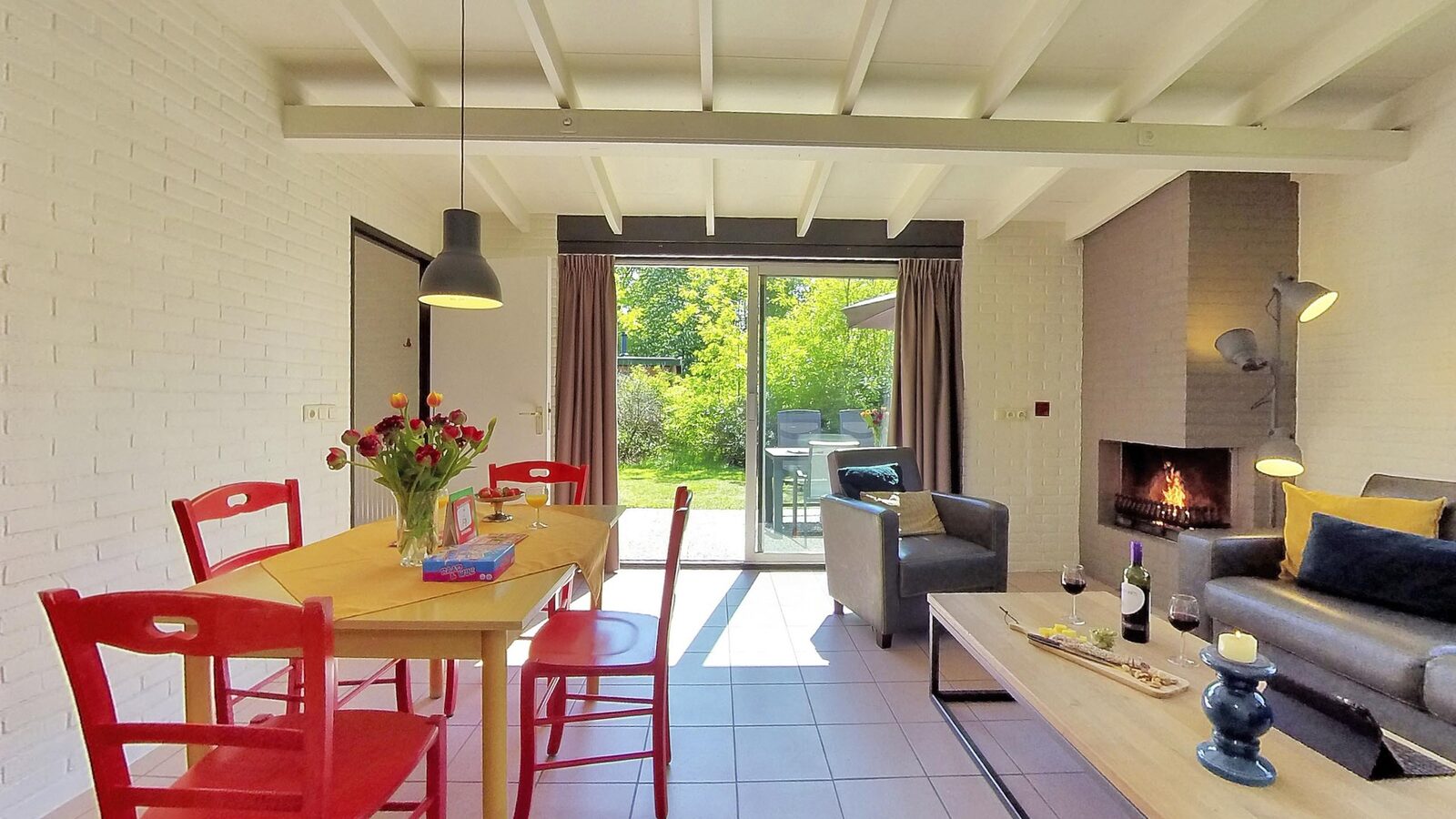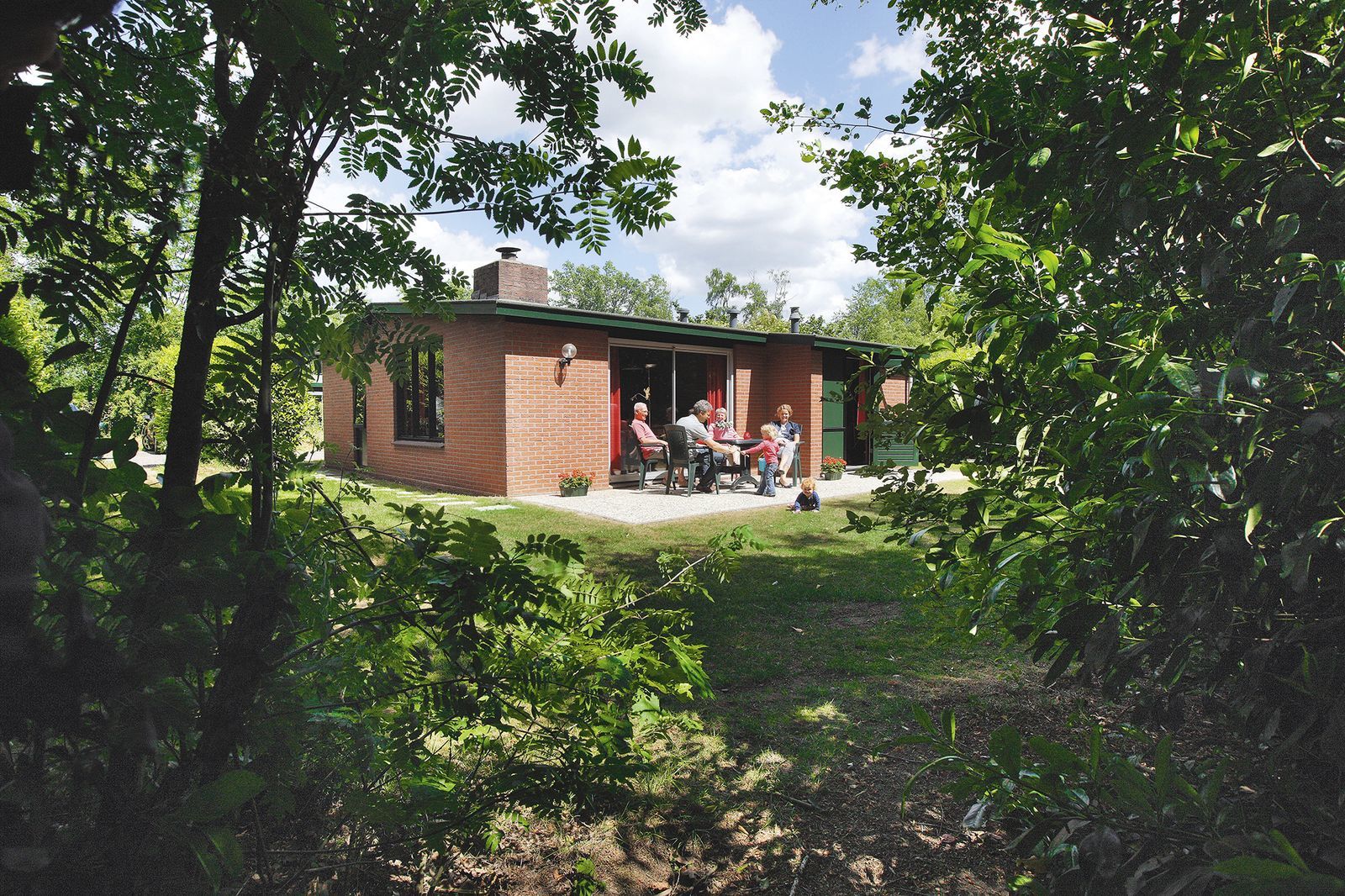 70 m2
Open kitchen with dishwasher
Bicycle storage
4 person bungalow in Twente nature
When booking a bungalow at Holiday Park De Lindenberg, you can choose between three types of detached holiday homes. All 4 person bungalows are ground floor, non-smoking and have Wi-Fi. Your 4 person holiday home also has a private parking spot and a patio with spacious garden and tons of privacy. The green trees and bushes surrounding the bungalow offer a calm and relaxing atmosphere. You can also bring your dog on holiday, dogs are more than welcome at our park.
The 4 person bungalow type A has simple furnishing. The living room has a cozy seating area with gas fireplace and the fully-equipped kitchen has a fridge with freezer, 4 burner hob, water cooker and a coffee machine. The 4 person bungalow type D offers more space. This bungalow also has a cozy living room with gas fireplace and a half-open kitchen equipped with all conveniences, but it also has a separate shower and toilet. If you're looking for a bit more luxury during your holiday, choose the luxurious bungalow type DL. This type has a separate bicycle storage with charging point and a dishwasher. The glass sliding doors in the living room lead straight onto the patio with garden furniture and parasol.
A taste of our 4 person bungalow
Area and facilities at the Lindenberg
There are tons of things to do and see when staying at a 4 person holiday home in Overijssel. You can go on cycling and hiking trips, visit the lovely village of Holten, take a look around Nature Museum De Holterberg or visit the Tierpark Nordhorn just across the border in Germany. Are you on holiday with your children or grandchildren? They would love a trip to Adventure Park Hellendoorn or the Baking and Ice Cream Museum in Hellendoorn. Tip: there are also tons of fun events in the area, like 'Deventer op Stelten', the Charles Dickens festival, or the Sallandse Four Day Marches.
Unwind back at your 4 person holiday home after a fun-filled day, or use the facilities at our holiday park in Overijssel. Have a bite to eat at Brasserie de Borkeld or dip into the heated outdoor swimming pool. If you still have some energy to spare, why not play a round of tennis on our tennis court? Are you on holiday with the kids? They won't be bored! We have an indoor playground, a swimming pool, fun activities organized by the enthusiastic animation team and, of course, Eddy the Squirrel.
Our facilities in a row:
Heated outdoor swimming pool (opened from May to September)
Tennis court
Brasserie De Borkeld
Bicycle rent
Enamel Museum
Indoor playground
Outdoor playground with air trampoline
Animation team (high season)
Water playground
Mini golf course
Sports fields (petanque, volleyball, korfball, soccer)
Petting zoo
Holiday Park De Lindenberg has many facilities. There is plenty to see and do for all ages. Take a look at our facilities here!
Holten is located on the border of Salland and Twente, and right by the Achterhoek. The so-called three-region border is an ideal base camp to explore the surroundings of the Salland ridge and Mount Holterberg.